With Care
Some professionals recommend avoiding fragrances and essential oils during pregnancy. We recommend our essential oil free range, appropriate for your skin type.
Pregnancy & Post-Natal Routine
CLEANSE
Our Makeup Remover & Cleansing Oil will cleanse the skin of oil-soluble dirt and pollutants while delivering pro-vitamin A and E, both potent antioxidants. This is a gentle cleanser and highly recommended for sensitive skin.
Tone
With anti-inflammatory properties and a pH of around 5, our Pure Hydrosol Toner is loved by those with sensitive skin. It helps restore the skin's acid mantle and creates an aqueous base on which to apply our water-free moisturisers.
nourish
All of our serums are fragrance free, lightly textured concentrates. Apply morning and night to the face, under eye, and neck area.
PROTECT
Our Pure Face & Body Cream can be layered over our serums where extra protection is required, and is also ideal to massage on the body to keep skin well nourished and minimise stretch marks.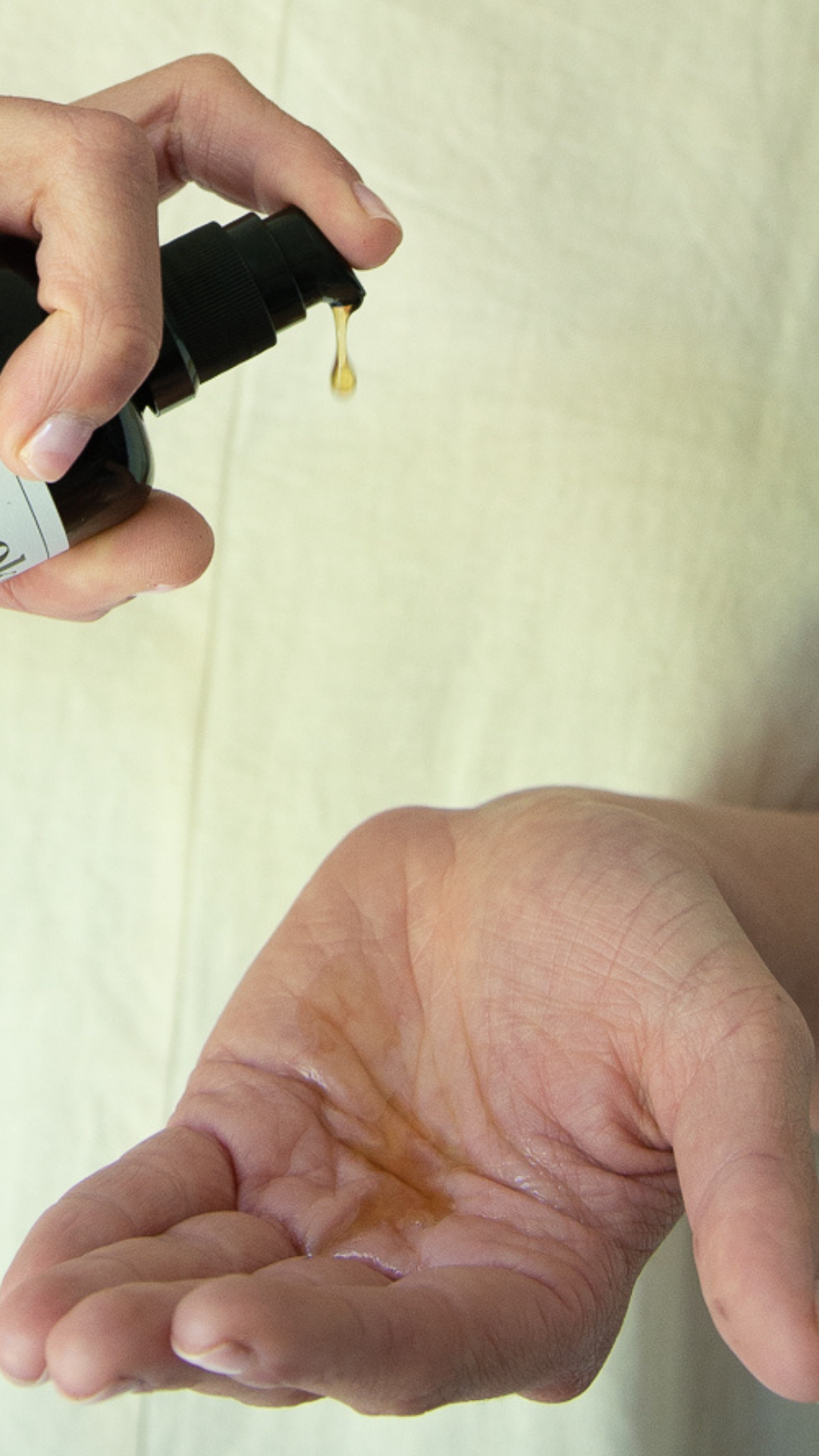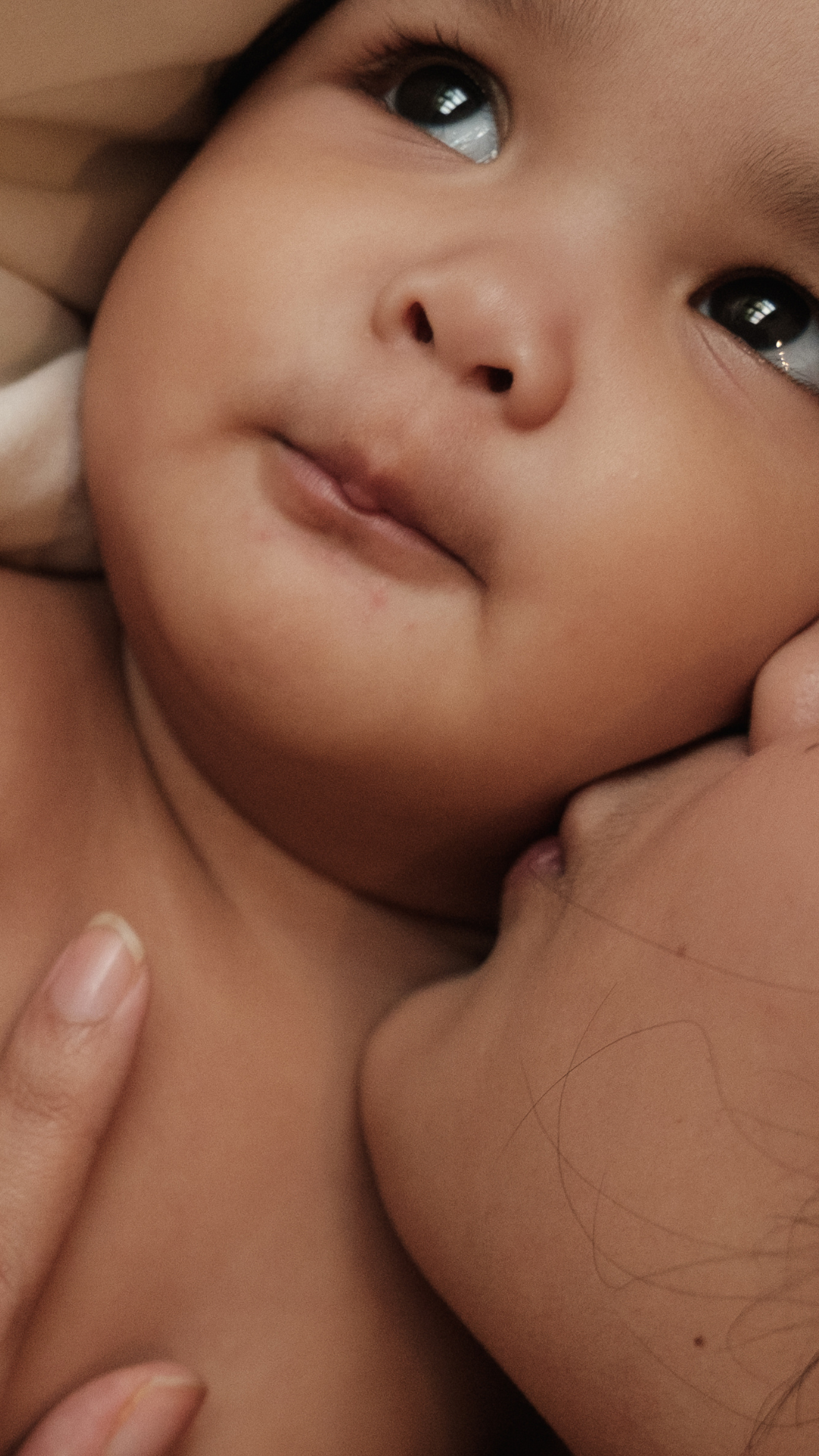 Routine: Babies & Children
CLEANSE
For bathing, many health professionals recommend a short bath in water only, reserving soap or detergent to the nappy area. Our Fragrance Free Olive Oil Soap is mild for this purpose.
moisturise - as needed
For the nappy area, our Pure Body Balm is ideal to create a barrier. For any dry skin areas, or areas that need extra protection such as skin folds, our Pure Face & Body Cream is ideal.
Mokosh formulas are around 5 times more concentrated than regular skin care products.

This means that you only need to use one-fifth the amount.

As a general rule, half a pea-sized amount will moisturise your whole face.
Skin Care for Pregnancy FAQs
an I continue my regular skin care routine while pregnant?
Certain ingredients in skin care can be absorbed through the skin. For both mother and child, special care must be taken to minimise exposure to potential toxins and irritants. Always consult your doctor regarding what products are safe to use internally and externally - for example retinol should not be taken while pregnant. We suggest avoiding products containing paraben preservatives which have known oestrogenic effects, and some health care professionals suggest eliminating synthetic fragrances and essential oils during pregnancy.  We recommend our essential oil-free products which, like the rest of our range, are free of preservatives, emulsifiers and synthetic fragrances.
Why has my skin type changed during/post pregnancy?
During this special time, the body undergoes a remarkable physical and hormonal transformation. Many women notice changes in their skin including stretch marks, acne, hyperpigmentation, dryness/oiliness and an increased tendency for eczema.
Does my baby need skin care?
With babies and children, minimal is the way to go.  
Newborn baby skin undergoes dramatic changes soon after birth, gradually adjusting pH and barrier function as it adapts to the outside world. Their skin is even more permeable, thinner and delicate than the skin of a 1 year old, which means it is extremely important that products applied to the skin are carefully scrutinised. 
Usually, babies and children will only need a gentle body cleanser - water alone is often sufficient, with minimal use of a fragrance-free soap in the nappy area. Follow with a gentle moisturiser or balm to soothe the nappy area or any areas of redness or irritation.
Can I use your Pure Body Balm as a nipple cream?
Pure Body Balm is a multi-purpose balm made with 100% certified organic ingredients. It may be used as a nappy balm, nipple cream, lip balm or on any part of the body, whether baby or adult.
If the balm is applied shortly before feeding the baby, we recommend wiping away any excess balm to reduce the amount that is ingested by the baby. Although there is nothing in the balm that would typically cause a problem, babies should ideally ingest breast milk alone in the early months.
What do you recommend to minimise stretch marks?
Whether stretch marks develop is determined by genetics, the speed at which the skin stretches, and the elasticity of the skin.
Some believe that gently massaging the belly with a good quality cream can help, at least with elasticity.
We recommend our Pure Face & Body Cream as it's essential oil free, rich in shea butter and other nutritious oils that help keep the skin well mosturised and improve elasticity of the skin.
How do I give my baby the best chance of trouble-free skin?
It's extremely important to preserve your baby's lipid skin barrier and maintain a healthy skin microbiome: keep use of soap and detergents to a minimum, avoid skin care with emulsifiers (detergent-like molecules), avoid skin care with preservatives that can disturb the skin's microbiome, and choose skin care rich in barrier-restoring lipids to improve resilience.
What is baby massage?
Baby massage is an ancient custom in India, the home of Ayurveda, and is considered to provide many physical and emotional benefits to the growing child. These include reduced stress levels, improved bonding between parent and child, the development of healthy sleep patterns, and promotion of skin health.
Let's Chat
Whether you have a specific concern or are looking for an entire routine overhaul, our complimentary skin consultations provide you with personalised advice based on your unique needs.
Skin Consult